ABOUT US
We are a group of engineers, but foremost we are a group of people with a passion: Finding solutions! Curiosity and a strong belief that there will always be a solution, move our business since years!
Our team is working together with many different suppliers to make products feasible, cost efficient and appealing to the market.
After many successful projects, Priming AG has become a tailored solution for helping clients to bring their design to life. Our Company will work together with suppliers all over the globe to make your project not only cost efficient, environmentally friendly and of high quality but foremost a success for your final customer.

IDEATION

ENGINEERING

PROTOTYPING

CONSULTING
MEET THE FOUNDERS
PRIMING AG was founded by former employees of Source Graphics GmbH. When Source Graphics changed its main business focus we took the opportunity and started PRIMING AG where we will continue to offer our product development services to our former and future clients. We are a young team but we build upon many years of experience and knowledge in the field. Our network of suppliers will allow your project to find traction quickly and to guarantee a successful start.
Vivian
Santana Siegenthaler
CFO
Cedric
Santana Siegenthaler
CEO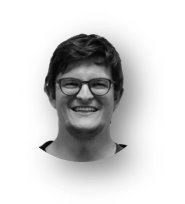 Simon Balkau
CIO
Werner Balkau
Head Innovation Projects